Pedal Board & Safari Float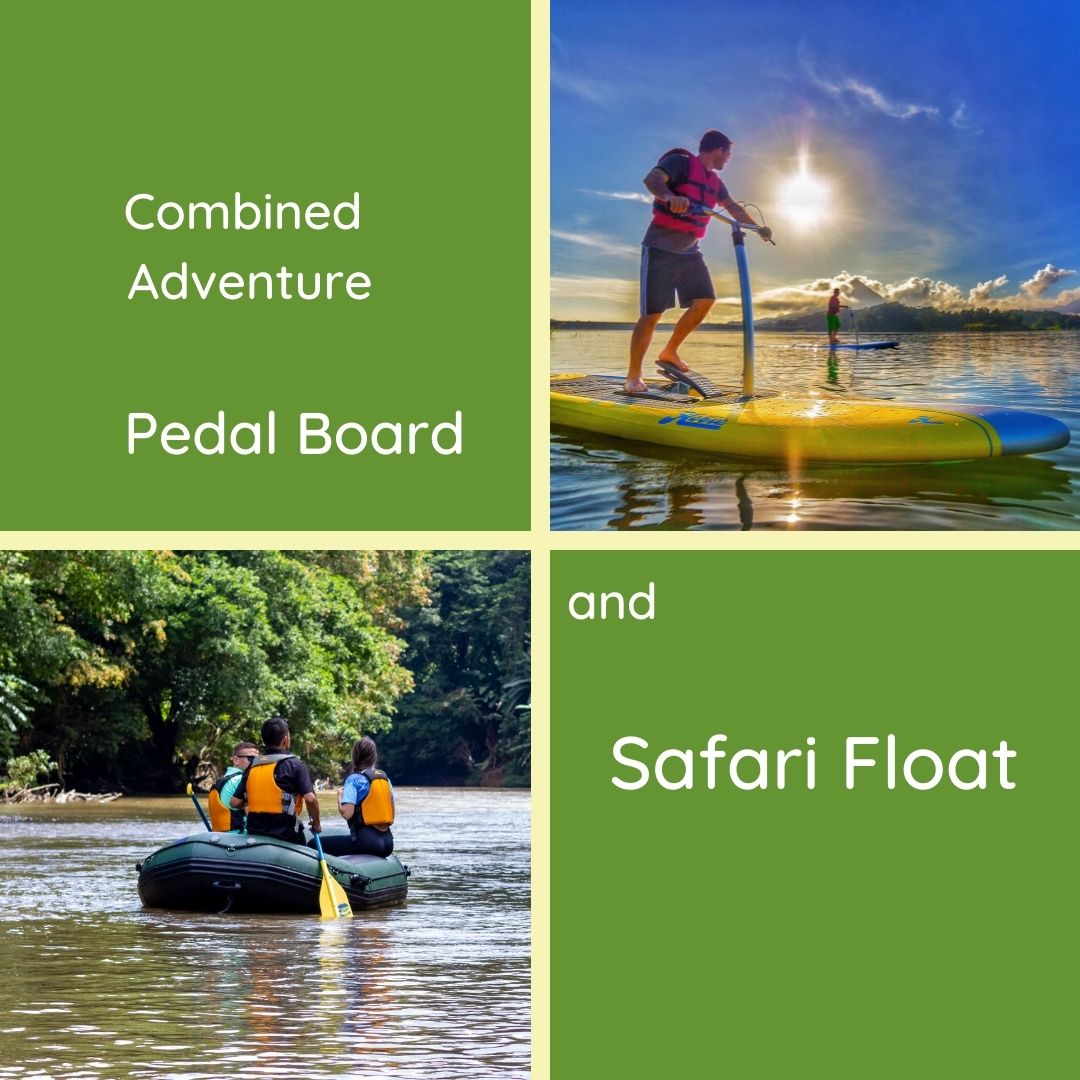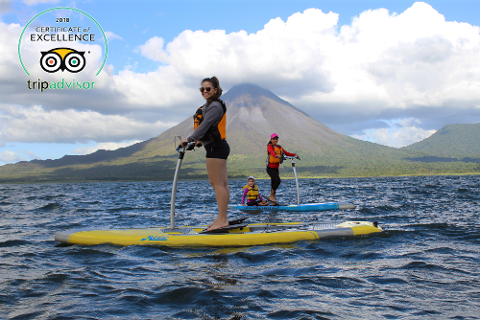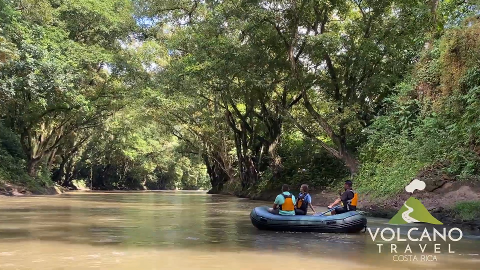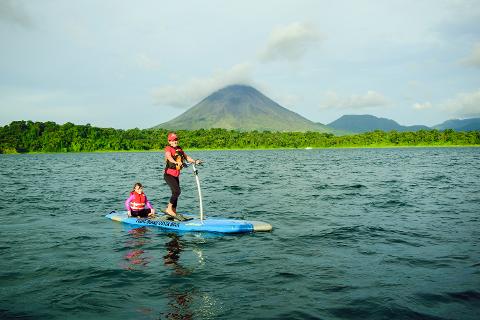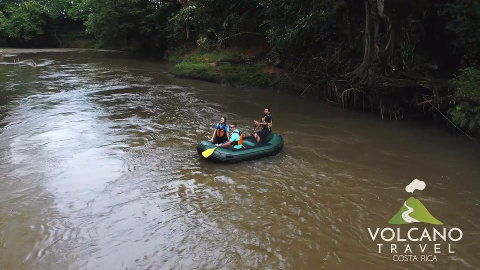 Duration: 8 Hours (approx.)
Location: La Fortuna, Alajuela
Stand up Pedal Board on Lake Arenal is a fun way to explore the beautiful lake, have an adventure, and see amazing views of the Arenal Volcano.
This Pedal Board tour will take you gliding across the calm and peaceful waters of Lake Arenal that sits at the foot of the breathtaking Arenal Volcano, just outside of La Fortuna. Although it sounds familiar to Stand up Paddle Boarding, it is very different. In fact, the board is powered by the strongest part of your body, your legs, and allows you to grasp the firm handlebars for balance, making this activity easy and fun for people of all ages. Your professional guide will lead your group, pedaling towards the Arenal Volcano and pointing out interesting wildlife that you may find on the shore or birds flying overhead.
Halfway through the tour, we'll pull up on shore and take a break, having a chance to go for a swim, take photos, and enjoy some refreshments.
After your great experience with Pedal Board Costa Rica, you will be driven to a typical restaurant for a delicious Costa Rican lunch. Once we are done with the delicious lunch. We will be ready to go safari floating trip. This Safari will allow you to see places that you cannot reach by vehicle and not even by horseback! Together with a breathtaking landscape, the Rios Peñas Blancas is merely the best to safari Costa Rica! It is a trip with the purpose of viewing and enjoying its tremendous biodiversity and thoroughly appreciate its fauna and flora. The Peñas Blancas river safari float is a pleasant and fun tour. You can enjoy the sights and sounds of the rainforest and experience its peacefulness as we quietly paddle the Peñas Blancas river. Monkeys, sloths, iguanas, crocodiles, and a vast array of colorful tropical birds await you!