Rio Celeste Hike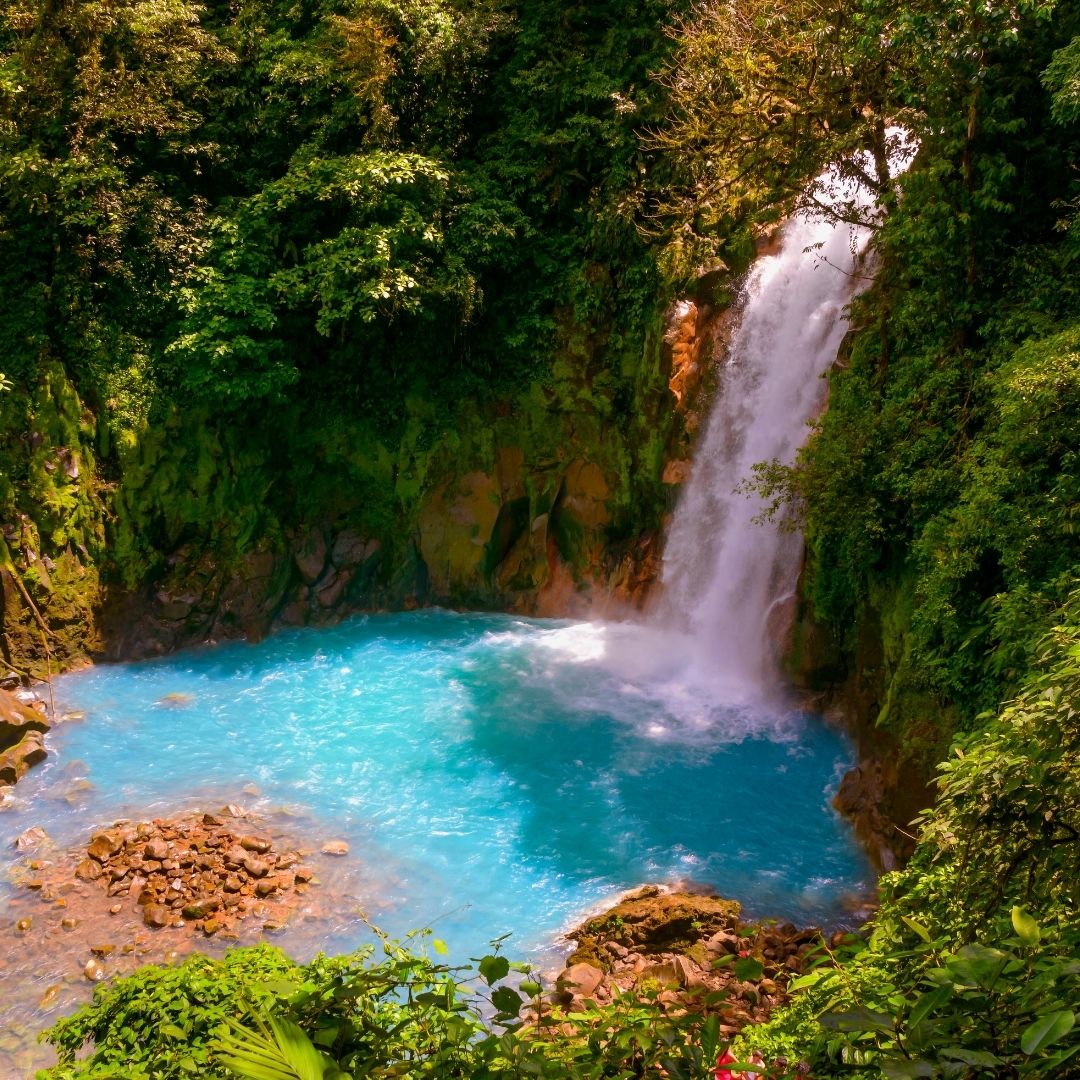 Duration: 7 Hours (approx.)
Location: La Fortuna, Alajuela
Starting with a moderate hike, you'll be rewarded with views of the Rio Celeste
waterfall and its distinct blue coloring. Follow the stairs down to the water's edge
and you can witness the stunning 60-foot waterfall as it empties into a pool of sky
blue water. Continuing down the well-maintained path and venturing across
hanging bridges that span the river, you'll find its origins in an azure lagoon further
up the trail.
The Rio Celeste in Costa Rica is surrounded by the emerald green
forests of the National Park, creating an experience unlike any other.
You'll even get to witness the two rivers that mix to create the Rio Celeste and
where they combine is where the vibrant blue color begins. The Rio Celeste's blue
water comes from the minerals in the volcanic rock, but seeing them in person will
feel like you are experiencing magic in nature.
Going on a hike at Rio Celeste is a trip that all nature lovers will enjoy!